FGB 55-I/ FGB 55-II Automatic Extrusion Blow Moulding Machine 
Servo system:Optional hydraulic servo system.Electrical control system:It is controlled by imported PLC and man machine interface (in Chinese or English)and operated by colortouch screen. All processe setting, changing, searching, monitoring, and troublediagnosis can be done on the touch

Servo system: Optional hydraulic servo system.
Electrical control system: It is controlled by imported PLC and man machine interface (in Chinese or English)and operated by colortouch screen. All processe setting, changing, searching, monitoring, and troublediagnosis can be done on the touch screen. Non-contact working principle, the components are endurable.

Hydraulic system: lt is controlled by proportional pressure and is provided with YUKEN hydraulic components,so it is consistent and reliable.
Plasticization system: Efficient plasticization twin-screw ensures sufficient and ever plasticization.
Speed regulating system: Frequency variable regulating + alloy steel hard finishing reducer steadily regulatespeed with low noise, so they are endurable.
Clamping system and die shifting system: De shifting and clamping are done by clamping mechanism withdouble straight line trail, so it has high accuracy low resistance and high speed.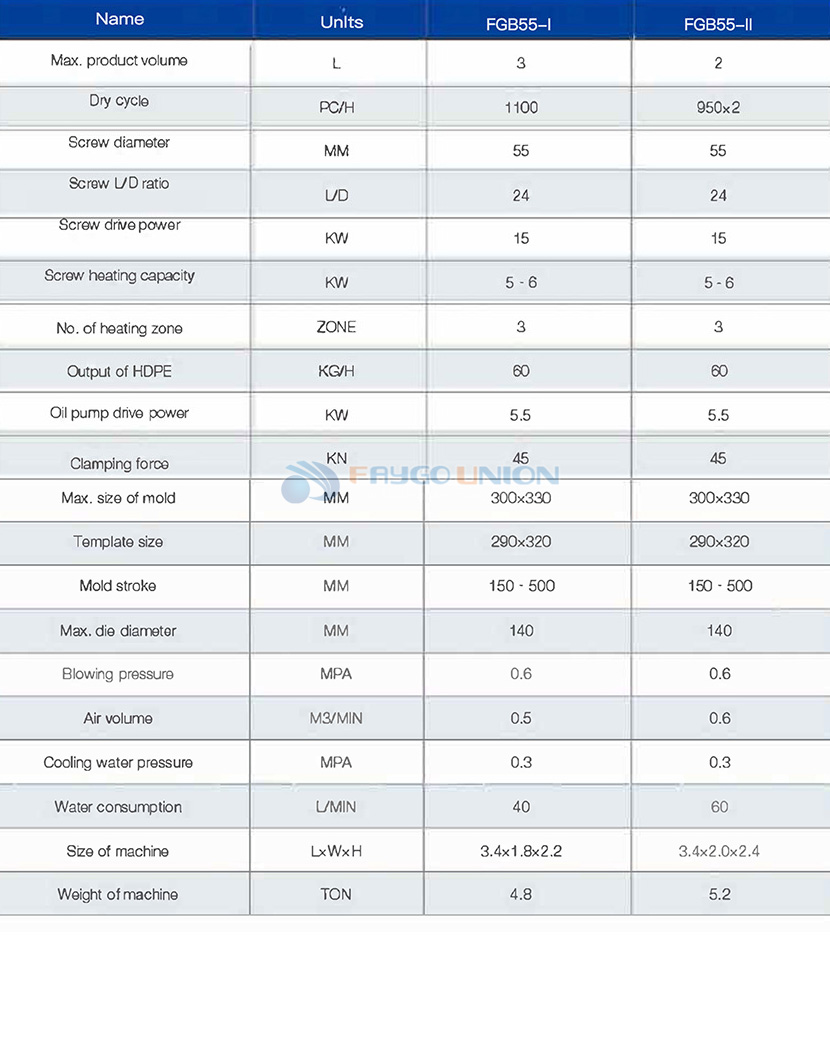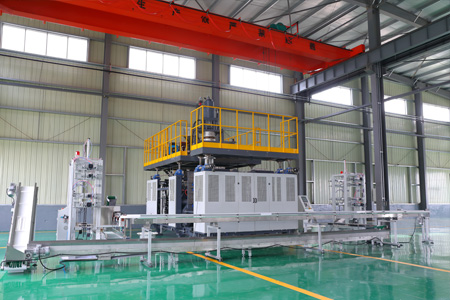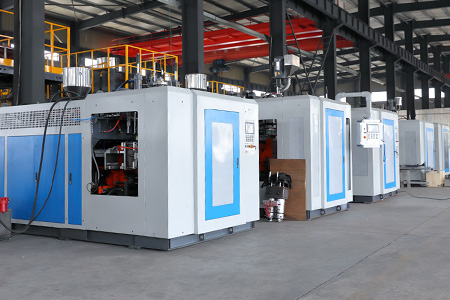 High Speed Bottle Blowing Machine >
---
PE/PP/HDPE Blow Molding Machine >
---
Plastic extrusion machinery >
---
Filling Machine >
---
Air Compressor >
---
Food And Beverage Packaging >
---
Plastic Recycling Line >
---
Other equipment >
---

---
---
---