PVC Double Pipe Extrusion Line 
PVC Double Pipe Extrusion Line It is mainly used to produce 16mm to 40mm PVC pipes and 16mm to 63mm PVC pipes. The entire production line consists of a cone double host, a double-out mold, a double-tube vacuum box, a double traction cutting machine, a turning frame and so on. Two tubes can be produced at the same time to achieve greater production efficiency. The processing flow of this line is as follows: PVC powder + additives-mixing-material feeder-twin screw extruder-mold and calibrator-vacuum forming.

This Double Pvc Pipe Line is widely used for producing pvc water supply pipe,drainage pipe and high voltage cable protection pipe.With PVC pipe mold ,it could also produce PVC pipe.it is consist of SJSZ series extruder ,mold,vacuum tank,spraying cooling tank, haul-off,cutting machine,stacker, and can produce PVC pipe from mixed powder directly.
This double pipe extrusion line uses special designed screw and mould ,which makes it easy forming ,even plasticization,high capacity,stable running and easy operation.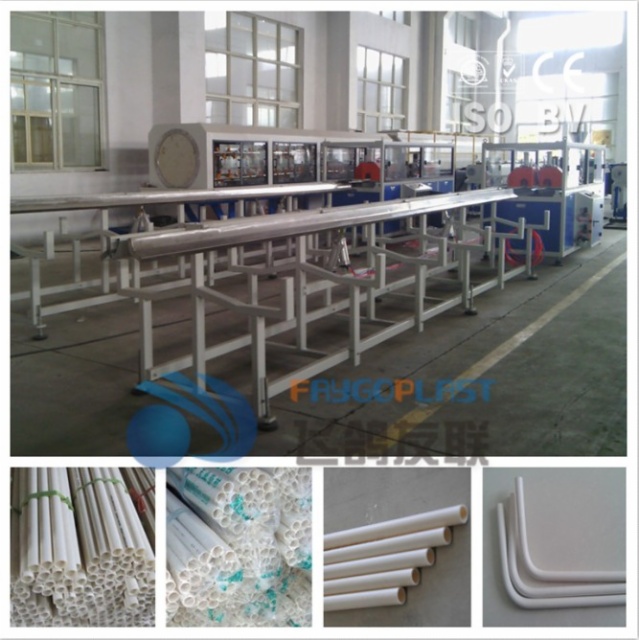 | | | | | |
| --- | --- | --- | --- | --- |
| Extruder model | SJSZ51/105 | SZSJ65/132 | SJSZ80/156 | SJSZ92/188 |
| Max.Diameter(mm) | 75mm | 200mm | 315mm | 630mm |
| Motor power(kw) | 18.5kw | 37kw | 55kw | 90kw |
| Drawing machine(m/min) | 0.5-10 m/min | 0.5-8 m/min | 0.5-6 m/min | 0.5-4 m/min |
| Total length (m) | 20 m | 25 m | 28 m | 32 m |
| Output (Kg/H ) | 80-120 kg/h | 180-250kg/h | 280-350kg/h | 500-600kg/h |
Produce process :
PVC powder + additive → mixing → spring feeding → twin screw extruder → mould and calibrator → vacuum forming machine → haul off machine → cutting machine → stacker
1.SJSZ series double screw extruder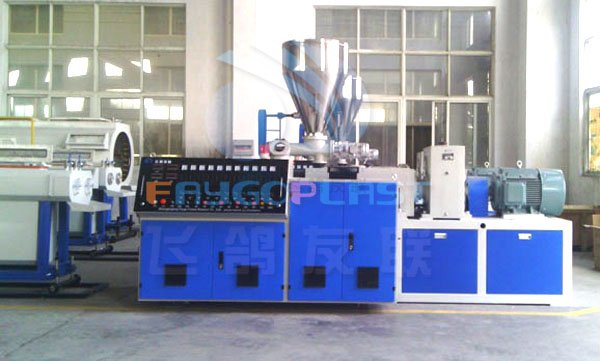 2.PVC double pipe Mold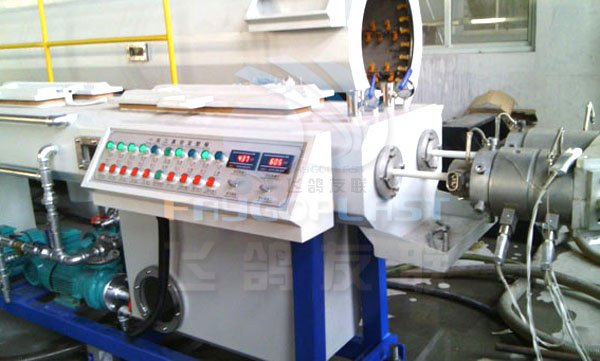 3.Vacuum Calibration Tank.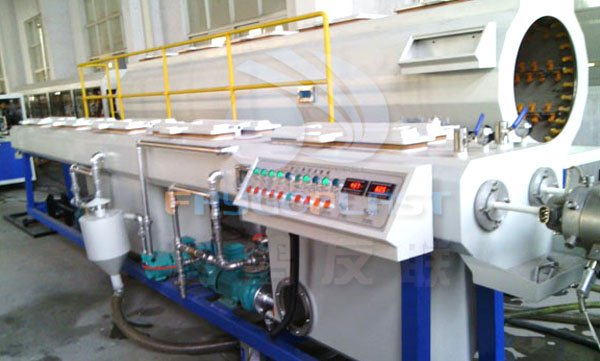 With visible stainless steel structure,
With two-stage vacuum system in vacuum calibration tank for large diameter pipe,
With accurate water level & water temperature automatic control system, With stable recycle liquid filter system.
4.Haul off Machine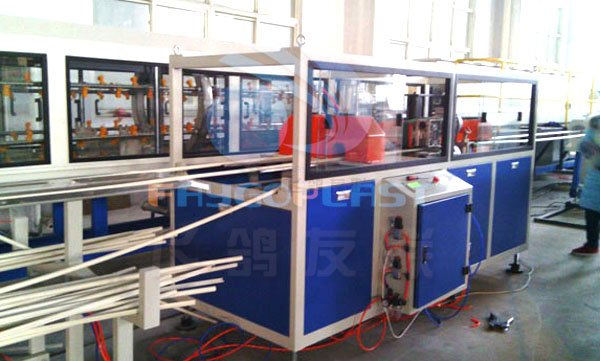 Separate speed regulation and flexible hauling method, high-reliable transmission system ensures the high efficiency and high quality normal extrusion. Special integral transmission unit avoids asynchrony of individual transmission, Advanced four connecting rod structure makes self-centering of haul-off's locating, accurate pressure regulating system makes hauling power adjustable.
5.Cutting machine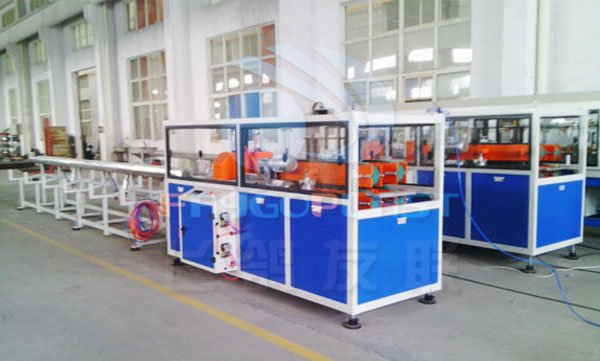 Full-hydraulic design ensures flexible pressure in cutting state of pipes, Unique power input system ensures high reliability of planetary unit, With ultra silent & enforced sucking system, auto angle chamfer function.
6.stacker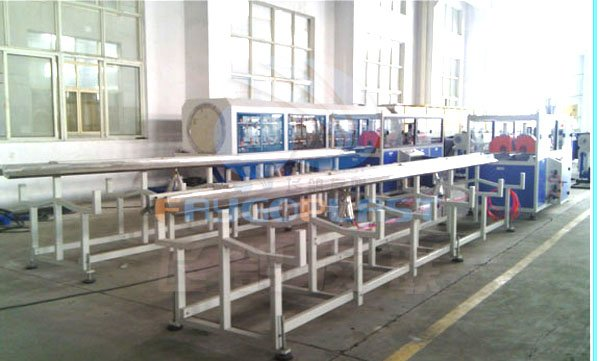 7.PVC pipe samples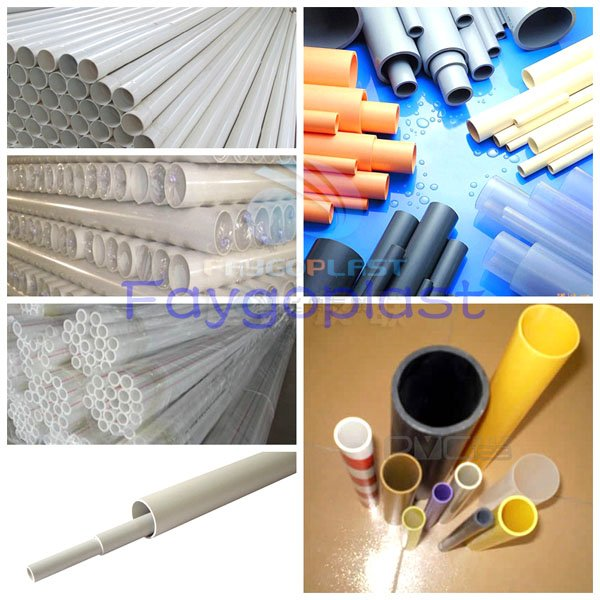 If you want to know more details about our PVC double pipe extrusion line ,please kindly contact us !