LH-4H Semi-Automatic Blow Molding Machine 
Features:* LH-4H Multiple Cavity Manuel Blow Moulding Machines is the latest high output semi-automaitc PET blow moulding machine.Comparing to the traditional machine design,due to the new concept of automatic bottle discharging unit,the patented heating system.The LH-4H semi-auto blow molding machi

Features:
* LH-4H Multiple Cavity Manuel Blow Moulding Machines is the latest high output semi-automaitc PET blow moulding machine.
Comparing to the traditional machine design,due to the new concept of automatic bottle discharging unit,the patented heating system.The LH-4H semi-auto blow molding machine requires less labor and reducing the work intension for the operator.
Comparing to the output of normal manual blow moulding machine,this is an outstanding improvement in the PET Bottle blow molding industry.
Main Parameter:
Model

ITEM




LH-4H

Container

Product material

/

PET

Volume

L

0.1-0.75L

Theoretical output

pcs/h

1500-1800

Preform length

mm

≤250

Preform inner diameter

mm

≥φ16

Mould

Max.mould plate Diameter(L*W)

mm

500*270

Max.mould thickness

mm

200








Mould opening stroke

mm

210

Machine size and Weight

Main machine (L*W*H)

cm

2000*1000*2000

Main machine weight

kg

650

Heater (L* W*H)

cm

2200*660*1600

Heater weight

kg

300

Power

kw

25.6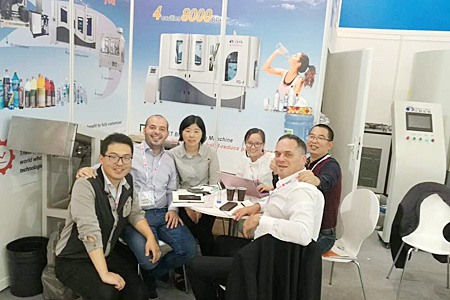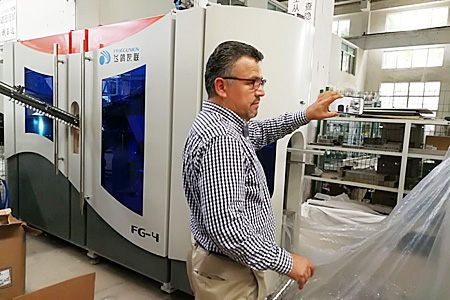 High Speed Bottle Blowing Machine >
---
PE/PP/HDPE Blow Molding Machine >
---
Plastic extrusion machinery >
---
Filling Machine >
---
Air Compressor >
---
Food And Beverage Packaging >
---
Plastic Recycling Line >
---
Other equipment >
---

---
---
---