Plastic crusher / crusher / grinder, strong pipe / profile plastic crusher
The cutting tool is made of refined steel. The gap between the cutting tools is adjustable. It is blunt when it is used. It can be disassembled repeatedly. It is durable.
High strength steel screws are used to fix blades and cutterbed, which has strong bearing capacity.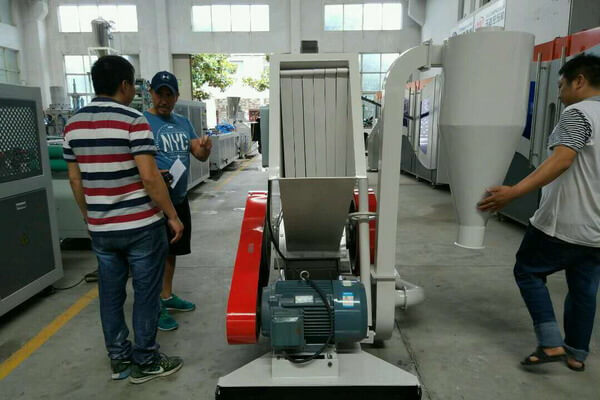 All walls of the crushing chamber are sound insulated, so it has a low noise discount design, sand pit, main body, screen can be easily disassembled, with heavy-duty bearing with dust-proof device.